MASTER DISTRIBUTOR TMA WINCHES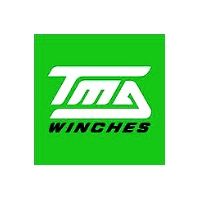 Electric Hoisting Winches EL
WIDE RANGE OF ACCESSORIES
VERSIONS:
■ Grooved Drum
■ Special Grooved Drum
■ Special Length Drum
■ ATEX (Ex II 2G Ex h IIC T4 Gb)
■ ATEX (Ex II 3G Ex h IIA T3 Gc)
■ Class Approved
■ Surface Marine Treatment
■ Surface Flame Metallizing
■ Tension Roller in Stainless Steel
WIDE RANGE OF ACCESSORIES
■ Wire Rope
■ Pulley Block
■ Hook
■ Tension Roller
■ Lower Limit Switch
■ Revolution Counter
■ Electric Control Box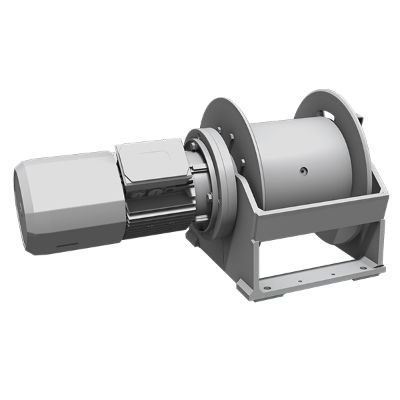 Electric hoisting winches are tailored to meet all your needs.
The winch can be designed with the electric motor in line with the drum, orthogonal (vertical or horizontal position) or parallel to the drum.
Big variety of electric motors available: full range of frequency, voltage, polarity, IEC or NEMA standards.
EL winches are suitable for Harsh Marine Environment, with stainless steel rope tensioner, marine surface treatments and IP67 electric motors.
Wide range of accessories available, such as wire rope, pulley block, hook, tension roller, lower limit switch, revolution counter.